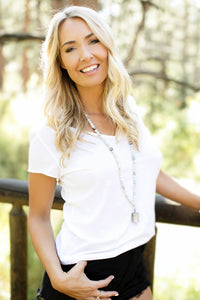 Danette May
2020-V4 BAK 1 yr Premium Coaching (3 Monthly Payments of $1,099)
Regular price
$1,099.00
Sale price
$46,438.55
Unit price
per
24 hours of live online group coaching sessions with me
$24,000 value
---
4 special guest coaching bonus sessions over the course of the year
$5,600 value
---
A private Facebook group of like-minded women that will encourage, support and love you 24/7
---
Custom designed Lotus Flower travel bag
$55 value
---
Earth Echo products box *First 200 sign-ups only*
$339.55 value
— Cacao Bliss
$59.95
— Cacao Bliss Travel Packs
$29.95
— Golden Superfood Bliss
$59.95
— Collagen Peptides
$44.95
— Turmeric + Ginger Capsules
$49.95
— Earth Echo Probiotics
$49.95
— Frother
$19.95
— Ceremonial Mug
$14.95
— Cacao Lovers Cookbook
$9.95
---
Fit Rise 365 membership
$197 value
---
An autographed copy of my new book
$50 value
---
24-Day Manifesting Challenge Bonus
$197 value
---
SPECIAL BONUS #1: Live Event: We have hosted powerful in-person events in the past, and we hope to do so again in 2021, if the times allow.
---
SPECIAL BONUS #2: Three half-day virtual events with bonus experts
$11,000 value
---
total value
$46,438.55
Program Price
3 Monthly Payments of $1099
Membership Registration Expires Sept. 29th at 11:59pm MST
*Includes event admission only, guests are responsible for their own travel and accommodations.
What is your absolute favorite thing to do?

What gives you a strong feeling of purpose?

Are you doing it?

How often are you doing it?

Are you ready to Rise and Stand in your power?

Are you ready for growth and abundance in 2021?
Did these questions cause a bit of hesitation?
If you're like most people, you probably haven't even thought about it.
Let me share with you my favorite thing and why it could be so important to you, especially if you answered "no" to the question above.
My absolute favorite thing that I get to do on the planet is to coach and help women step into their highest purpose.
I love to watch the transformation that happens—not just physically, but on a deeper level…
It's incredible to see the women in my coaching groups come together to support one another…
To see their huge wins personally and professionally.
Plus, it's a powerful thing to see women step into truth-telling for themselves, harness their potential, and go to the next level…
There's nothing like the nourishment from a group of women who show up to love, encourage, and support each other.
And my 2nd favorite thing is public speaking, where I get the chance to help empower people that want to go to the next level, to have their heart centered.
When it comes to my premium coaching program - there's a very good reason that it's my favorite thing to focus on…
I fully believe that…
Women are humanity's biggest untapped resource…
When women are born, they are almost immediately burdened with sets of belief systems, paradigms, parameters, etc. that dictate what they should say, how they should act, what they should look like, how they should think…
Those expectations are a lot to carry—they quiet the deep internal wisdom and intuition of the powerful, divine being that is woman.
The result?
While trying to live up to everybody else's expectations, that woman neglects to satisfy her own needs or realize her own dreams, so she can't live up to her true, individual potential.
You deserve to achieve your own goals and the success that brings you the incredible feeling of accomplishing something worthwhile. Only YOU know what's worth it to you…
Women often expect less for themselves, selling themselves short or giving up on their ideas…but it doesn't have to be that way.
What if you could shed the burden of other people's expectations?
What if you could learn to make yourself and your vision the priority in your own life?
What if you could learn to love yourself, and to show it by embracing your needs and desires?
Through my Premium Coaching, I get to help women around the world un-layer themselves to rediscover the deep, profound self-love that they are capable of.
In the program, women like you uncover their natural intuition and unlimited potential so that they can manifest their abilities, properly nurture their most treasured relationships, and achieve the success they deserve.
I want you to know: you are not your body, but your body is your vessel. I want you to feel so empowered and confident in your body, because it's what houses your vision, and your dream, and it's what is going to physically take you to the next level…
For those women who dream of un-layering and uncovering their true potential and happiness—part of my life purpose is helping to coach you through the steps you need to take to get there.
From discovering what your true purpose is, to actually living it—I believe in you and we'll do it together.
Don't worry, every human being has a purpose—but knowing what that purpose is, is a gift…
EMBRACE it, I can show you how…
There are so many women out there who have a power inside of them dying to be let out, that need a little help finding what their purpose actually is…
…And there are many women out there that KNOW what they want to be doing—they KNOW the dreams they should be chasing…
But they dim their light, for one reason or another, they don't show up for themselves.
I want to be a beacon—I want to help those women shine like they should, to find their true purpose and take control of their lives.
~ Are you wanting to feel more true and whole in your personal relationships?
~ Are you wanting to pursue your business ideas and become an entrepreneur?
Imagine yourself stepping into that role, owning your story, and basking in your success…
Are you someone that's blending in when you should be standing out?
Imagine yourself feeling fantastic and confident, sharing your truths with others, and claiming your space in this world…
Imagine taking all of your "what ifs", your dreams, your passions, and making them your reality.
THESE are the kind of changes I want to help you make—the ways in which I can help to empower you…
So how do I do all of this?
How can I help YOU to realize your full potential and manifest your dreams?
With the whole truth (it's not always what you want to hear), plus the inspiration and guidance you need to keep pushing forward.
I want you to picture yourself taking this journey with me…
You're going to have access to the most loving and supportive group of women—and a whole archive of calls that can help to inspire and uplift you.
But these are tough loving women too, I promise I will tell it to you straight and push you to be the best version of yourself while surrounding you with others that are moving forward too.
Anytime you're feeling down, you have a world of encouragement at your fingertips…
Have a specific issue or thought that's slowing you down? Chances are you'll find a solution for it in the archives of the Private Facebook group you'll have access to.
There will be chances for 1 on 1 coaching—a few sessions throughout the year where a handful of women will be invited to hash out their ideas, what they're going through—and how I can help them. And EVERYONE will have access to these calls so they can learn from them too. You will find your story in their story.
PLUS, you'll be a part of 4 guest coaching sessions over the course of the year!
The other women in the coaching program—they are you, you are them. You have so much you can learn from each other, and offer each other in terms of experience, support, and love…
There is an undeniable energy in a group coaching setting…You'll find that everyone rallies to and around that energy, and it pushes people forward. That group consciousness helps you to accelerate towards your goals at a much faster pace than if you tried to build toward them on your own.
It's truly incredible to experience…
Not to mention, you'll have access to 92 Coaching calls and dozens of worksheets from previous years in the Private Facebook group. These are sorted into specific topics so you can hone into what you need or what speaks to you.
Who am I—why do I coach?
As many of you know, my name is Danette May, and I'm the founder of Mindful Health, LLC, and The Rise movement. I'm a world-renowned motivational speaker, author of The Rise and other health and women's empowerment books, former celebrity fitness trainer, wife, and mother. I've also shared my unique, inspiring message on national TV, including Access Hollywood, Hallmark Home and Family, CBS, and many others.
Since 2011 I've helped transform the physical, mental, emotional, and spiritual lives of millions of people around the world by focusing on healing foods, healing movement, and a healing mind. I teach students how to transform the "muck" of their lives into inner motivation, empowering them to transform their bodies and minds. My mission is helping others love the bodies they live in and love the life they live!
My own rise began after losing my son during childbirth, getting divorced, and nearly becoming bankrupt and homeless, all one right after the other. It was then that I decided to stop being a victim, and rewrite my story. I began to focus on the three pillars of healing—healing foods, healing movement, and a healing mindset.
I can't wait to share these pillars with you, and help you to realize your potential and manifest your dreams…
Like I said before, Premium Coaching is my favorite thing to do, and that's because it allows me to meet you where you are on multiple levels, and give you all the support you need to lift you up to where you want to be. I want to help you RISE!
This is what you get when you say yes to Premium Coaching today:
24 hours of live online group coaching sessions with me (a $24,000 value)
4 special guest coaching bonus sessions over the course of the year (a $5,600 value)
AND, if you've been following me for a while, you'll know that I can't resist giving out lots of great bonuses which you saw outlined at the top of the page!
I'm always so honored to be a part of your journey, and I want to make sure you have everything you need to succeed.
What's the bottom line?
I've made it my mission to give you the most valuable program that I possibly can, for the lowest price that you'll see anywhere for high-level coaching of this caliber.
With my Premium Coaching, you're going to get around $46,438.55 worth of value for ONLY $2997.
Yes, you read that right, you'll only cover around 6% of the total cost of everything you get access to through my Premium Coaching program…
If you do some research, you'll find that you could be paying anywhere from $10,000 to $100,000 a year for coaching in other settings…
But, the point of this coaching is to help uplift ANY woman that needs and can benefit from this experience—which means I want to make it as accessible as possible to you today.
I can't wait to see you rise up to your fullest potential and make your dreams become your everyday reality—when you're ready, my arm is extended, grab my hand, and let me give you the boost you need!
Join me in Premium Coaching, let's change your life together…
---